Program Overview
One of the ways we serve the community is through the services and support offered through the Flying Horse Foundation Equine Program, which operates on the beautiful Flying Horse Ranch in Douglas County – one of the finest cattle and equestrian ranches along the Colorado Front Range. With its 39,000 square foot indoor riding arena, at-risk and underserved individuals are able to learn life skills year-round at no cost. Our program, Equine Assisted Learning (EAL) has a social and emotional functionary focus. We utilize a curriculum driven program to increase functions in eight area's, we call our "Eight C's."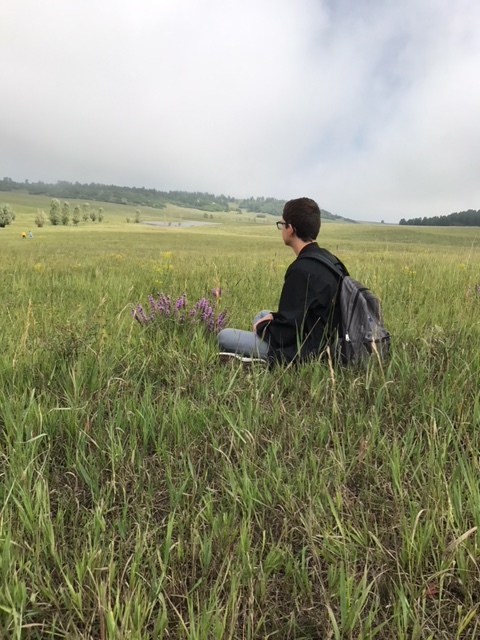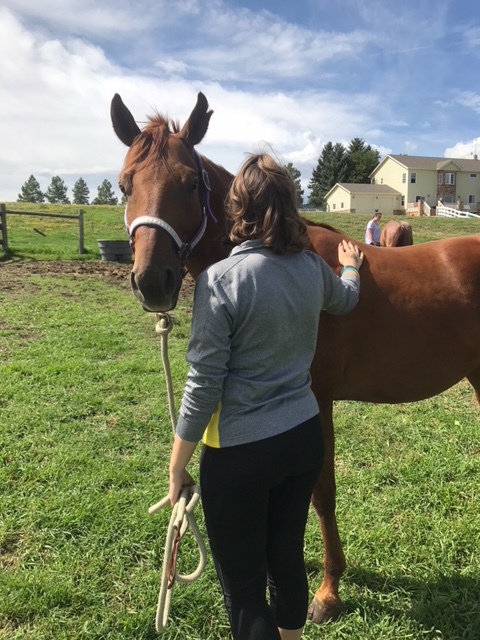 The Eight C's
Flying Horse Foundation seeks to increase child wellbeing through "The eight C's" of resilience. Flying Horse Foundation developed this content in conjunction with the local trauma informed, vocational training organization, Two Cor.
1. CALM/COLLECTED
The ability to regulate and deescalate emotions in a productive way, as demonstrated by maintaining emotional control during planned scheduling, following a normal and helpful sleep pattern (8-12hrs for teens), eating consistent, planned meals, all without conflict and while practicing self-regulating exercises.
2. CARE
The ability to be fair, forgiving and kind to him/her self and/or others; to demonstrate through words or actions that practice is necessary to obtain needed skills; does not blame others, or quit or give up on him/her self and others, and is able to give and receive compliments to/from others.
3. CONNECT
The ability to build and maintain relationships in areas of home, school, peers, and work; the ability to see another person's perspective, to interact based on that knowledge, and not to violate others' boundaries.
4. COMMUNICATE
The ability to express him/her self, concerning needs, wants, fears, and hopes in a variety of situations, and to ensure appropriate levels of information is provided to others, as well as, listen, understand and respond appropriately to the communication of others.
5. CONCENTRATE
The ability to focus on task at hand while remaining fully present and mindful.
6. COPE
The ability to recognize and respond to the situations, circumstances, or others' actions. The ability to create a healthy response and/or proactive plan for managing unforeseen circumstances.
7. CHAMPION
The ability to advocate for what is right for self and others while being confident, stand up against adversity, and recognize and state the needs of self and others.
8. COURAGE
The ability to believe and act on claimed strengths and weaknesses despite past failures or successes, negative labels, or a lack of trust in him/her self, or in the people around him/her.